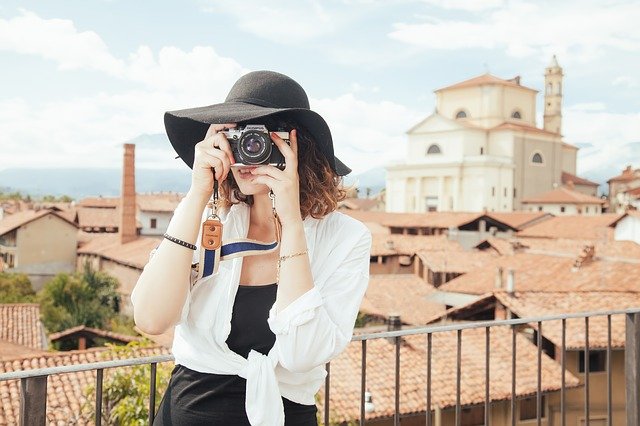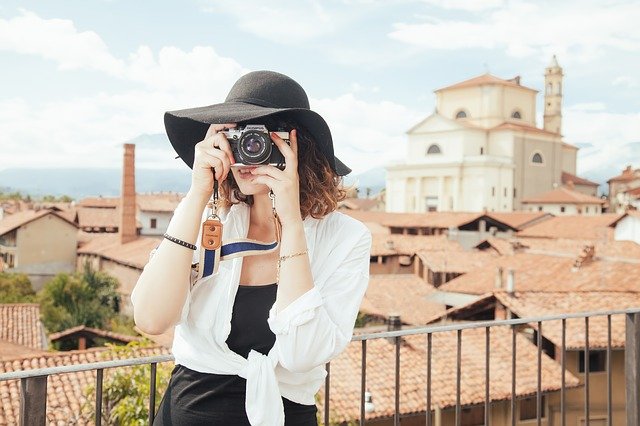 Things You Should Know Before You visit Nainital
Are you planning to visit Nainital in this summer vacation? In this article, I will share my experience of Nainital and how you can reach Nainital from Delhi by Bus or Train or Air.
Keep reading..
Let'st start with the Nainital lake, the best lake in Uttarakhand is Nainital Lake. It is 1,500 meters long, 510 meters wide and 30 meters deep.
This lake invites millions of tourists to come again and again for its natural beauty.
Surrounded by seven hills, there is a mythological legend about this lake.
Millions of domestic and foreign tourists visit this beautiful lake to enjoy boating.
The reflection of the surrounding mountains is seen in the lake water.
When there is the light of bulbs all-around at night, then its beauty increases even more.
If you are planning to go to Nainital and want to get this information on how to reach Nainital, then here we are giving full details of it.
Due to the hilly terrain, there is no Airport and Railway station in Nainital. But this does not mean that you cannot come to Nainital by Flight and Train.
People from Delhi and surrounding cities mostly come to Nainital by road.
Here we are informing you of all the options to reach Nainital.
How to Reach Nainital From Delhi by Air
There is no Airport in Nainital. Pantnagar Airport is the nearest city to Nainital which is about 70 km away from the city.
But here more and more chartered flights operate. Only direct flights from Delhi are available to Pantnagar.
If you want to come from Mumbai to Nainital or from Kolkata to Nainital, then book a flight from Delhi, then you can catch a flight from here to Pantnagar or you can also complete the journey from Delhi to Nainital by road, which takes about 8-9 hours.
Nearest Airport: Pantnagar Airport
Here we are informing you of all the options to reach Nainital.
How to reach Nainital From Delhi by Rail
About 35 km from Nainital. Kathgodam is the last Railway station to reach here.
This last station of North Eastern Railway, Kathgodam is connected to various places of India such as Delhi, Lucknow, Dehradun, Howrah etc.
Haldwani (40 km) and Lalkuo (56 km) Railway stations are available as an additional option for people coming to Nainital.
Starting from Jaisalmer (Rajasthan), Ranikhet Express departs from Old Delhi Railway Station to Kathgodam at 10:30 pm.
This train is 5: 0 in the morning. Uttaranchal Sampark Kranti Express also runs between Kathgodam and Delhi.
This train starts from Kathgodam at 8:50 am and reaches Delhi at 3:20 am and on the same day, starts from Delhi at 4 pm and returns to Kathgodam at 10:45 pm she comes.
The Kathgodam New Delhi Shatabdi Express runs every day of the week except Thursday between Kathgodam and New Delhi Railway Station.
It departs from New Delhi at 6:00 am and reaches Kathgodam at 11:10 pm and on the same day from Kathgodam at 3:35 pm New Delhi.
The Bagh Express connects Kathgodam and Howrah via Lucknow.
The Kathgodam Dehradun Express connects Kathgodam and Dehradun via Moradabad.
A weekly train Garib Rath has been run between Jammu Tawi, Kathgodam and Kanpur.
This train starts from Jammu Tawi on Sunday and reaches Kathgodam on Monday.
On the same day it leaves Kanpur and returns to Kathgodam on Tuesday and in the evening depart from Kathgodam to Jammu Tawi.
Note: Train Timings May vary, so kindly verify before you plan your journey of Nainital Trip From Delhi
Tourists arriving via rail can reach Nainital by cab or bus from Kathgodam or Haldwani.
How to reach Nainital From Delhi by Road 
These taxis are available at Haldwani, Kathgodam and Lalkuo Railway stations or at Haldwani taxi stand.
While most of the buses meet Haldwani Roadways Bus Stand. (Find buses to reach Nainital from Delhi)
A computerized Railway reservation counter is located at the bus stand of Nainital.
This facility is also available at Kathgodam, Haldwani and Lalkuo Railway stations.
For more information on this subject, please visit Indian Railways website at http://www.indianrail.gov.in
How to reach Nainital by Road
Nainital is well connected by road. The distance from Delhi to Nainital is around 320 km which takes 8-9 hours to complete.
Nainital is connected to the entire country through National Highway 87.
Apart from this, direct bus service is also available to Delhi Nainital.
You can also book a Volvo bus to reach Nainital from Delhi.
It takes 8 to 9 hours to reach Nainital from Delhi.
The bus from Delhi to Nainital leaves at 10 am, which leaves Nainital at 6.30 am.
Apart from this, you can also go to Nainital by your car or hire a cab and enjoy the beauty of the way and reach Nainital.
Recommended:
Best Holiday Destinations with Family and Kids
Plan Your Summer Vacation to this Hill Stations
I hope this information about how to reach Nainital From Delhi was helpful for you. For any suggestions please do comment on your feedback and share the article on social media.