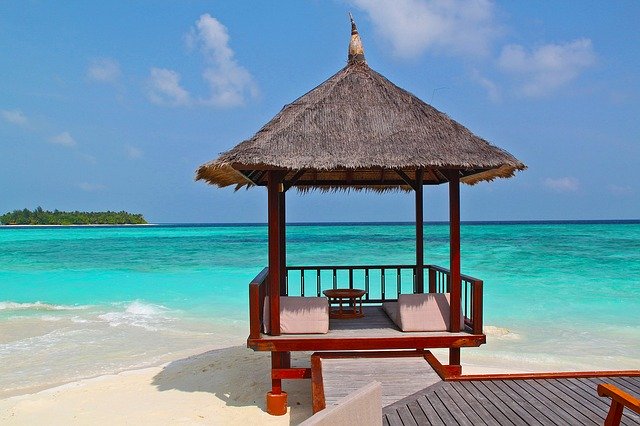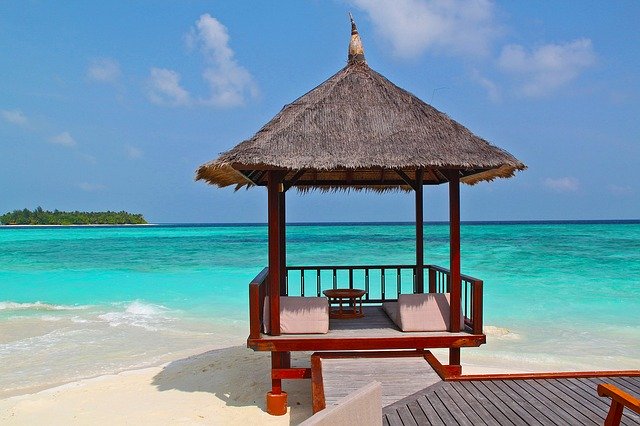 In this article, I will share my experience with Best Time And Place To Visit in the Maldives
Let's talks about what is best in the Maldives.
Beauty and clean Beaches of the Maldives.
The Maldives is a perfect romantic dream island destination that is famous worldwide for the beauty of its beach.
On the beach of Maldives, you will find clean and crystal clear seawater.
Also, the beaches here are very clean, where you can enjoy swimming along the beach along with sun bending after sitting for hours.
Apart from this, you can also get involved in water sports and many underwater activities in the Maldives.
The Maldives is Overcrowding
Asian destinations such as Thailand, Bangkok, Malaysia, and Singapore attract a large number of Indian tourists and there is a large crowd of tourists not only during the peak season but also during the normal days.
But this is not the case with the Maldives at the moment. The number of Indian tourists is also increasing here, but so far there is not much crowd.
This is one of the reasons that people prefer this place to visit in the Maldives
Related Post – Best Honeymoon Destinations 
Top 10 Place to visit in the Maldives
Male Atoll
Sun Island
Banana Reef
Alimatha Island
Artificial Beach
HP Reef
Fihalhohi Island
Utheemu Ganduvaru
Biyadhoo Island
Veligandu Island Beach
How to reach the Maldives from Mumbai by Air
Direct flights to Maldives capital Male have now started from Mumbai and Delhi.
Flight to Male will operate from Delhi twice a week, while flights from Mumbai to Male will operate three times a week.
Earlier, flights from Delhi and Mumbai used to stop in Kochi or Colombo, where connecting flights would get 1-2 hours. Sometimes it was bad for tourists even more than this. But now this does not happen.
Medium apart from Air to reach the Maldives from India
Maldive is an island so we cant expect bus or train to reach the Maldives by road or rail.
we have only one way to reach the Maldives is by air. you can find multiple flights from multiple cities of India like Mumbai, Delhi, Chennai, Kolkata, and Kerala.
You may need a hotel if you are planning to go to the Maldives. Find the best hotels in the Maldives .
Best time to visit the Maldives
The Maldives' climate and scenic beauty make it a perfect holiday destination all through the year.
No matter what the weather, this beach paradise attracts tourists from all over the world.
However, there are some factors that you need to consider before planning your trip.
You need to set the right time based on your plan.
For example, some activities like diving, surfing or snorkeling are best enjoyed in certain seasons. Characterized by a tropical climate, the Maldives experiences both wet and dry weather throughout the year.
The dry climate lasts from mid-December to the middle of April, while the wet climate occurs between May and November.
April is actually a transition period when the temperature is high and the water is clear.
The dry weather provides little rain and little moisture, which makes it just right!
Those, who belong to colder regions, will find the Maldives a much-needed escape during this time of the year. During this season, you will find the gentler sea and the best visibility, which is the perfect combo for enjoying diving or snorkeling.
You May Also Like:
Top 26 Tourist Attractions to see in Nainital
Best HIllStations To Visit In India
Conclusion / Our Opinion
The Maldives is an excellent place to visit with your family friends. You can plan your honeymoon as well. The Maldives is a clean place you can find neat and clean beaches.
cost wise also it's effective you can plan your trip in 30k-40k per person with a luxury lifestyle in the Maldives.
We recommend you check the price on the different portal before you book a flight ticket or book any hotels and also look for deals. As its and tourist place so you will get a good deal as well.
I hope this article was useful for you please leave your comment in the case of suggestion or feedback.