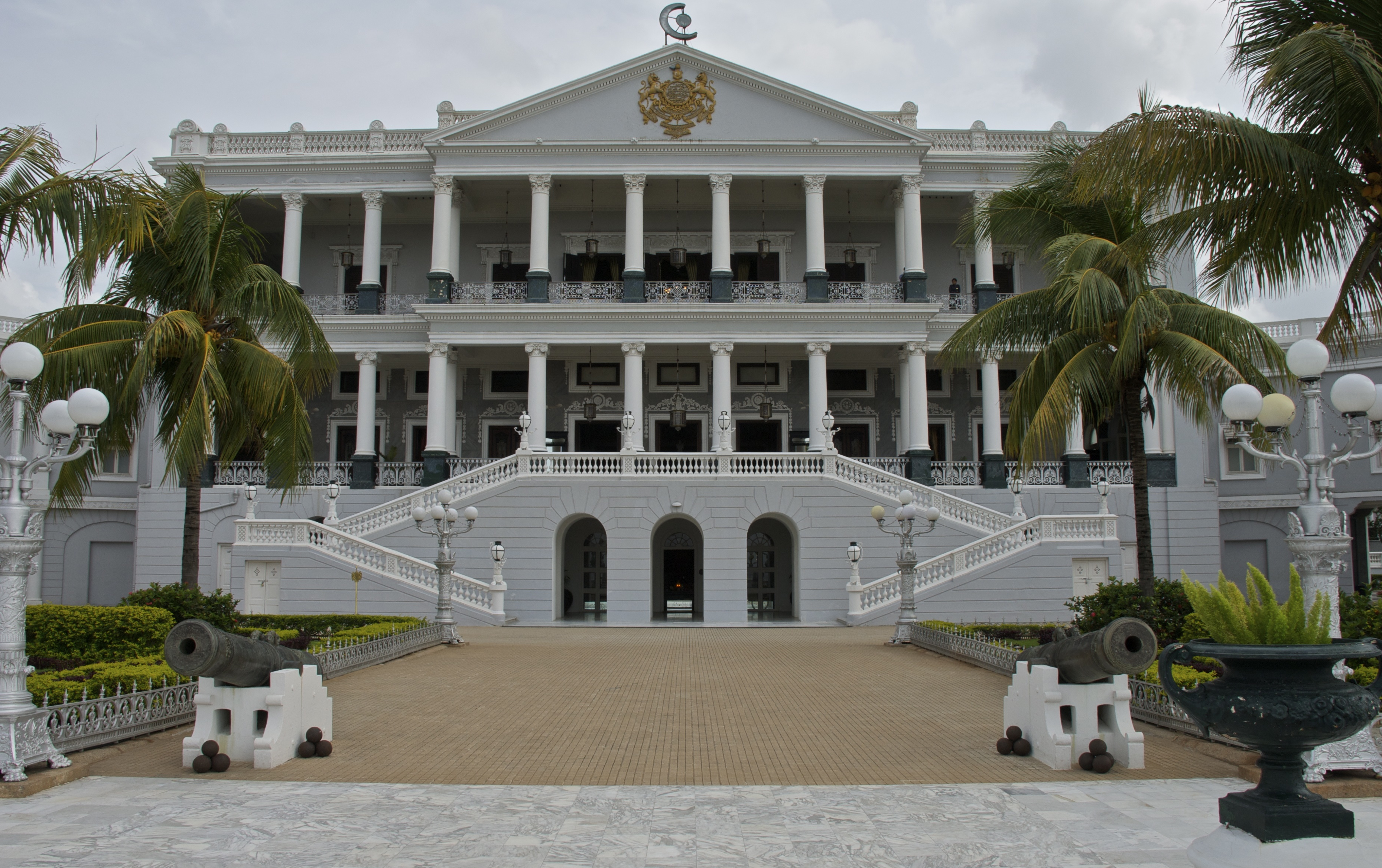 Are you planning to visit Hyderabad India? In this article, I suggest you The 5 Best Luxury Hotels in Hyderabad, India.
Add spice to your vacation program in Hyderabad with the luxury hotels that invite you to relish rich gourmet delights and contemporary amenities.
I f you wish to experience the royal lifestyles once lived by the Nizams of the yesteryear, then travel to Hyderabad and lose yourself in the hands of opulence.
Providing services with high living spaces, international dishes, massage with royal spa, and superb conference facilities, these hotels have planned its services remembering that the guests may need to work 24 hours following worldwide datelines.
For a holiday spent in style, begin with these 5 best luxury hotels in Hyderabad.
List Of Best Luxury Hotels in Hyderabad India
1. Taj Falaknuma Palace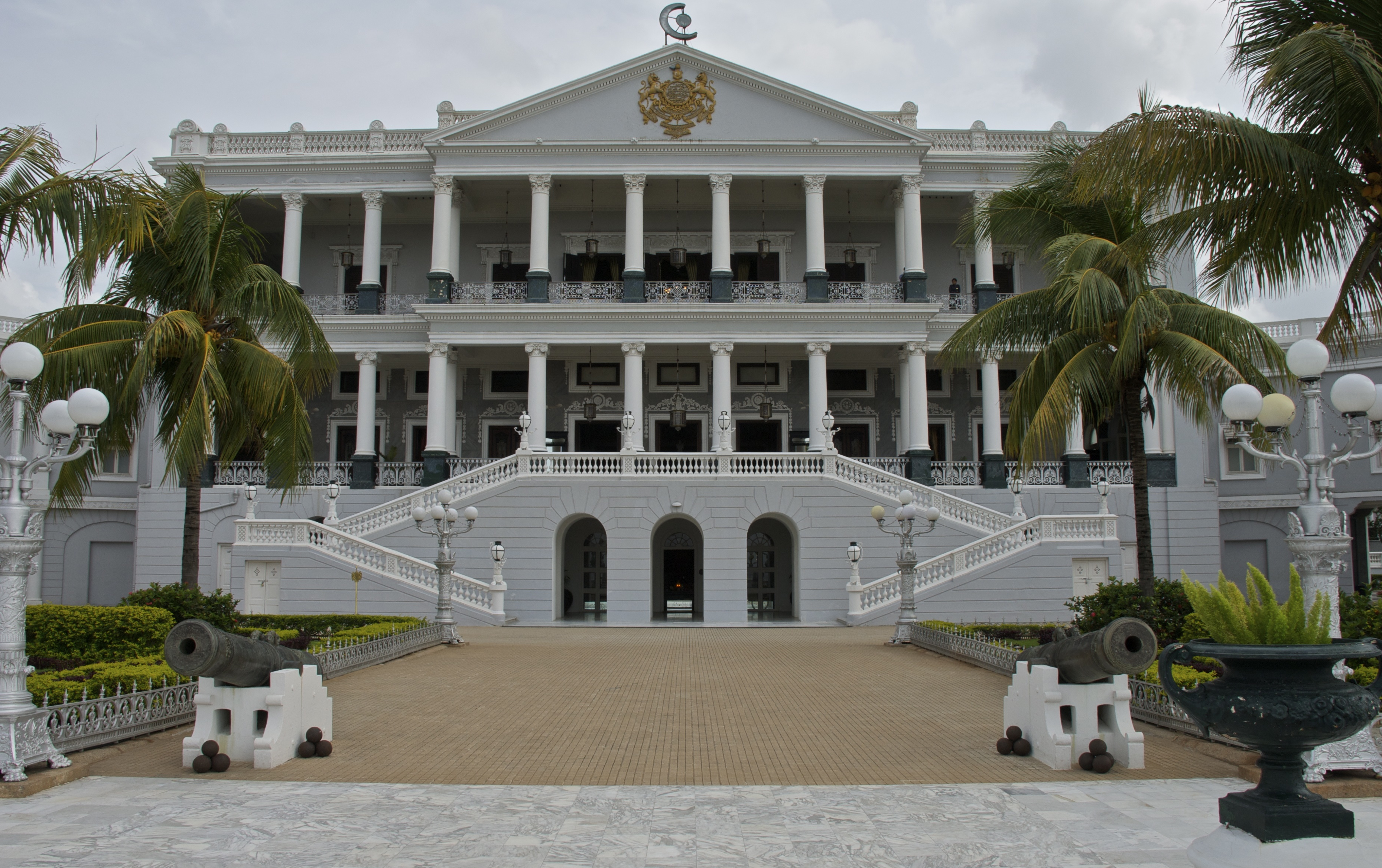 Matchless hospitality, award-winning restaurants, impeccable services are offered at Taj Falaknuma Palace. Elevated 610 meters above Hyderabad this extravagant 5-star property includes a mix of colonial and Indian designs.
It comprises well-designed rooms and suites that come with modern and essential amenities like mini bar, tea/coffee makes, LCD TV, electronic safe and include down duvets and Egyptian cotton linen.
Taj Falaknuma Palace features a conference room for formal and informal gatherings. A variety of Indian and International dishes are tendered at the restaurants which have both indoor and outdoor seating facilities.
Boasting of 6 dining options, highlights include afternoon tea in The Jade Room and relaxing sessions in the Hookah Lounge.
Taj Falaknuma Palace is within 5 km of the lovely Charminar monument and Chaumallah Palace. Offering free parking, it is around a 20-minute drive from Rajiv Gandhi International Airport and Banjara Hills.
Location– Engine Bowli, Fatima Nagar, Hyderabad, Telangana 500053.
Check-in time– 2:00 PM
Check-out time– 12:00 PM
Starting Tariff– USD 324
Phone No. – 04066298585  Click Here For  Online Booking
2. Trident Hyderabad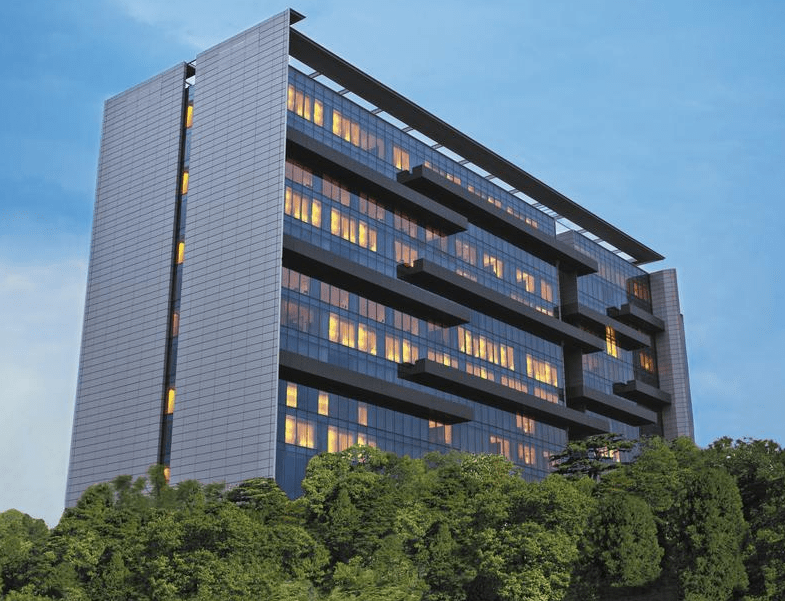 Trident hotels in Hyderabad have 323 guest rooms and suites, occupying 440 sq. feet are amongst the largest accommodations in Hyderabad.
The Trident lodging mixes the natural components of height, light, and space into its structural design. The room combines modern comfort with 5-star luxury and timeless good taste.
The décor features all the modern-day amenities, like complimentary high-speed internet access for up to four devices, LCD televisions and well-appointed working desks, essential for the contemporary traveler.
The hotel offers a wide array of Indian, Chinese, Italian and continental cuisines to gratify the hunger of the visitors.
Trident is located near Hyderabad airport and 18 kms from the railway station.
Location– Survey No. 64, Hi-tech City Main Road near Cyber Towers, HITECH City, Madhapur, Hyderabad, Telangana 500081.
Check-in time– 2:00PM
Check-out time– 12:00 PM
Starting Tariff– USD 116
Phone No. – 04066232323. Online Booking
Also Check 
Top 10 Historical Places To Visit In Hyderabad
3. Sheraton Hyderabad Hotel
Sheraton Hotel is famed for proffering luxurious lodging facilities and warm hospitality. The rooms have a flat-screen satellite TV and a seating region for your convenience.
You will also find a 24-hour front desk area at the property. A well-equipped meeting and banqueting facility is available.
Guests can enjoy two dining options and a bar. Dining options include Feast, an all-day dining multi-cuisine restaurant, Zega that serves Asian delights (refreshing beverages and a variety of international liquors are served at Zega).
The hotel pampers the guests with traditional spa therapies that are worth experiencing.
Location– 115/1, Nanakramguda Rd, Financial District, Gachibowli, Hyderabad, Telangana 500032.
Check-in time– 2:00 PM
Check-out time– 12:00 PM
Starting Tariff– USD 89
Phone No.- 04049251111. Book Online
4. Oakwood Residence Kapil Hyderabad
Situated in the Gachibowli area, Oakwood Residence Kapil Hyderabad is in the technology and innovation hub of Financial District, Hyderabad. Indulge yourself in the luxury and comfort tendered at Oakwood Residence Kapil Hyderabad.
Decorated with fine Indian carpets, it offers impeccable lodging experience in mind-blowing opportunities for travelers.
Rooms and suites feature air conditioning, a seating area and 2 free rented DVDs are also provided. You will get a full kitchen with a dishwasher and a microwave. Featuring a shower, the bathroom also comes with free toiletries and hairdryer.
At Oakwood Residence Kapil Hyderabad you will discover a fitness center, shared lounge and luggage storage are provided. Rajiv Gandhi International Airport is located 23km from the accommodation.
Location– Survey No. 115/1, Financial District, Nanakramguda, Gachibowli, Hyderabad, Telangana 500032.
Check-in time– 2:00 PM
Check-out time– 12:00 PM
Starting Tariff– USD 56
Phone No.- 04066359999. Visit For Online Booking
5. Park Hyatt Hyderabad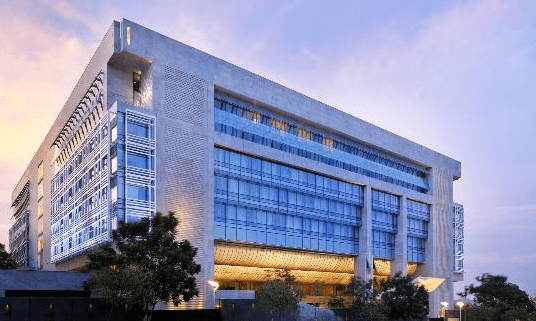 A luxury property rendering much more than one's imagination, Park Hyatt is a perfect mixture of luxury, comfort, and entertainment.
All 185 elegantly appointed rooms and 24 spacious suites overlook the charming views and provide the guests with a memorable experience to treasure forever. Artwalk at Park Hyatt is one of the city's leading galleries and includes all mediums for a complete experience.
The visitors can likewise relish Indian, Italian, Chinese, and Japanese dishes at the restaurants. The bar overlooking the crystal clear sea offers a variety of Indian and also an array of international liquors. Revel in a panoramic outdoor pool and a pool deck expanding over 500 sq. meter.
The Business Center at Park Hyatt offers all its business explorers and local visitors state-of-the-art business facilities. Lodging curates city tours on demand.
Location– Road no. 2, Sri Nagar Colony, Banjara Hills, Hyderabad, Telangana 500034.
Check-in time– 2:00 PM
Check-out time– 12:00 PM
Starting Tariff– USD 92
Phone No. – 04049491234 Online Booking